Transportation Services to and from Vail Ski Resorts
Vail is one of the best places to go to . It is a nice place  especially in the winter because of the ski resort. many people from all over america and the globe come to Vail just because of its wonderful ski resorts. in the spring and summer it is beautiful, full of flowers and its just nice to be there.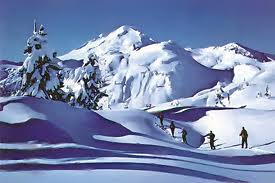 From Denver , or other cities in the region, it is pretty hard to get their. The roads are icy and you need an experienced river to get you there. that's is why their is always Denver airport  transportation. we will pick you up from anywhere to anywhere you want to be in. We have many customers who come in winter and pick us to drive them to Vail. Their is no other transportation service better than us.
Vail is located the eagle county ,Colorado ,United States.  The population is estimated to about 4589.  The town was developed in in 1966 at the base of the Vail ski resort which opened in December 1962.  That is known for having the second largest ski mountain and the United States and other winter sports.  The climate in vail is always a cold and there is always snow . The ski resorts in Vail is one of the best in the whole United States .  Many people from around the globe come to vail just for the famous ski resort. the Vail transportation services is very hard but Quick.
Transportation Services to and from Vail Ski Resorts
Our transportation services to Vail are available year-round. Whether your headed to Vail in for the epic skiing in the Winter, or you're visiting in the spring and summer to take advantage of the amazing weather, shopping, and outdoor adventures, 007 Airport Limo Denver has your transportation needs covered!
Call us  and reserve a car service in Denver to transport you to Vail Colorado all year long and 24/7
Need a ride from DIA to Vail to get your vacation started? Or maybe you're wrapping up your trip and need a ride back to Denver International Airport (DIA)? If so, look no further than 007 Airport Limo Denver! We provide reliable, affordable, and luxury shuttle, and town car transportation services from DIA and the rest of the Denver-metro area to and from all of your favorite Colorado ski vacation destinations!
---
Why Choose Us?
007 Airport Limo was established over 19 years ago.
It is our commitment to providing the best customer service possible, and unmatched reliability, that has allowed us that longevity.
Our drivers will always be courteous, safe, and properly attired and we will act with integrity in everything that they do.
We are committed to providing the best transportation services in Denver and throughout the state of Colorado.