Call us today at 

303-523-5553

 or book your ride online!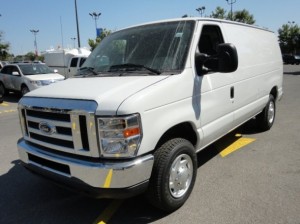 Aurora, Colorado spans three counties and is located within easy access from the Denver International Airport, at a distance of seventeen miles exactly. Aurora offers a host of attractions including Aurora Fox Arts Center, Arapahoe Park, Aurora Reservoir, Morrison Nature Center, Gully Homestead, DeLaney Round Barn, Aurora History Museum and the interim Headquarters for U.S Air Force Academy from 1955 to 1958. Aurora is also a great attraction for golf lovers with seven award-winning municipal golf courses like Aurora Hills, Murphy Creek, Saddle Rock and several privately owned gold courses like Blackstone Country Club, Heather Ridge Country Club and John F. Kennedy Golf Course.
When you are looking to hire transportation from Denver Airport to Aurora, you should be aware of all the transportation options available to you. One of the most common means of traveling is by taking a taxi or shuttle from the Denver Airport to Aurora Colorado . Other ways of traveling include hiring town cars as well as luxury vehicles like sedans and limousines. For tourist groups and family vacationers, taking the shuttle from Denver Airport to Aurora is one of the most efficient and economic ways of traveling.
007 Airport Limo Denver is the first name that would come to anyone's mind at the time of hiring transportation around Denver and its surrounding cities. After leading the car industry for fourteen successful years, 007 Airport Limo Denver has become a household name. All means of transportation are available with us from taxis and shuttles to limousines and sedans. 007 Airport Limo Denver also offers hiring and chartering shuttles from Denver airport to Aurora as well as other towns around Denver.
Our shuttles are not any common public transport but we, at 007 Airport Limo Denver, make sure that similar standards of quality service and comfort are maintained among all of our transportation facilities.
Why you should consider picking 007 Airport Limo Denver for hiring a limousine, town car, calling a taxi or taking the shuttle from Denver airport to Aurora or any other town is our professionalism and reliability. We maintain customer requirements and satisfaction as dear to ourselves as the provision of quality services. It is our commitment to our customers that has made 007 Airport Limo Denver premier car service in the area.