Breckenridge
Founded in 1859 located in the Summit County, Colorado. It has a popular ski resort during winter months. In summer it attracts people to go hiking in mountain trails and go to the blue river and mountain biking and go to lake Dillion for boating. The town of Breckenridge was created in November 1859 by general George Spencer. He named it Breckenridge after the vice president of the united states he attempted to flatter the government and to gain a post office which he succeeded in.


The ski slopes at the ski resorts of Breckenridge are known for their famous runways the fresh powder and a fresh snow on the ski resorts is very known to be done overnight the machines that that's eichelberger runways and the ski resorts work overnights to make sure that the ski resorts are ready to go at 8:00 every day.
This small town of Breckenridge is known for their famous Media Restaurants and bakeries the copy shops are usually open at 6:00 AM to serve the roasted coffee and bakeries to skiers and fresh pastries.
My favorite restaurant at Breckenridge Colorado ski resorts is called the pasta rasta they have some of the best Italian dishes including linguine and pasta pizza fish and some good stakes.
This all transportation to Denver Airport from Breckenridge Colorado usually starts at 4:00 AM all way to 8:00 PM every day they provide transportation with shuttles and many stops so we recommend that you get a group of people and you hire a private car to take you straight from Breckenridge to Denver Airport with no stops it is almost the same price as a shuttle even cheaper it costs about $249 to hire a private suv that fits up to six people to take the Denver Airport there are no stops no share ride it is private and straight to Dia, all our suv's the guy's a rule are equipped with roofs that could be used for ski equipment and all your extra luggage up to seven passengers and they are well maintained and driven by the best drivers to drive on icy roads.
Denver to Breckenridge Airport Shuttles
Our Denver to Breckenridge Shuttle Service offers the most convenient and economical transportation option from the Denver International Airport to Breckenridge, Colorado. With multiple daily departures, our shared ride Breckenridge Shuttle allows you to sit back, relax and take in the gorgeous Rock Mountain scenery without the worries of having to navigate the interstate.
Transportation to Breckenridge is provided in impeccably maintained 10 passenger shuttle vans with reliable, courteous drivers behind the wheel. This door to door service was designed to deliver you directly to your accommodations in safety and comfort.
Shuttle Service from Denver to Breckenridge
Shuttles depart the Denver International Airport for Breckenridge every hour on the half hours from 8:30 am to 9:30 pm with an additional late night departure at 11:00 pm. Breckenridge to Denver Shuttles pick up in Breckenridge every hour on the forty-fives, starting at 4:45 am and running until 6:45 pm.
Transportation Services to and from Breckenridge Ski Resort –  303-523-5553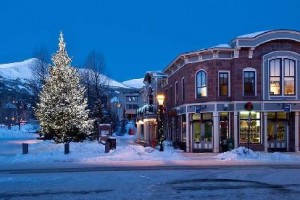 The last thing you need to worry about on your vacation to Breckenridge is getting from Denver International Airport (DIA) to your ski destination. Similarly, when the vacation ends, you need a safe and dependable way to get back to the airport. This is where 007 Airport Limo Denver comes in. We offer reliable, affordable, and luxurious shuttle and transportation services from DIA to all of your favorite Colorado ski vacation destinations, including the beautiful town of  Breckenridge.
Our transportation services to and from Breckenridge are available year-round. If your vacation to Breckenridge is to take advantage of the epic skiing in the Winter 007 has you covered. Or perhaps you're visiting Breckenridge in the fall, spring, or summer to take advantage of all the amazing warm weather activities the area has to offer? We're here to serve your transportation needs in that case as well.
Why Choose 007 Airport Limo Denver?
007 Airport Limo was established over 16 years ago. Our commitment to providing the best customer service possible, and unmatched reliability and safety has afforded us that longevity. Our drivers will always be courteous, safe, and professionally attired and we will act with integrity in everything that they do. We are committed to providing the best transportation services to and from Breckenridge and throughout the state of Colorado.