Call us today at 

303-523-5553

 or book your ride online!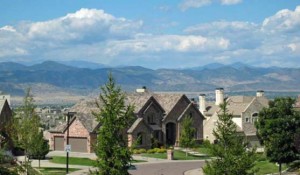 Transportation from DIA to Highlands Ranch
The only thing that keeps us going throughout the day at our jobs and workplaces is the fact that we can come back at the end of the day to a place called home. Home is where we can unwind after a tough day at work, lie back and let all worries flutter away. However, sometimes even that is not enough and that is when we start thinking about and planning a vacation. Whether it is a weekend spent at a spiritual retreat, going camping in the woods, backpacking to another state or planning an extensive vacation, all of us need some time away from work, office, home and routine to unwind and spend time exploring and touring. Colorado has a host of tourist attractions, and the Denver International Airport witnesses crowds of tourists flying in every year to explore Colorado and its endless scenic possibilities. One of the most visited tourist spots in Colorado is the Highlands Ranch. It is one of those places where you can be transported back into time and truly relish an environment that is soothing and calming.
Highlands Ranch offers many tourist recreation spots and parks like the Redstone Park, Highlands Heritage Park, Civic Green Park and many annual sporting events such as baseball, tennis, football etc. Highlands Ranch can provide you with the type of laid back vacation which can be a wonderful break from the fast paced modern life of today, and can be truly nourishing and refreshing for your body and mind.
Usually the only things that tourists require are a map and a mode of transportation. When in Denver or vacationing at any of the cities and towns surrounding Denver for instance Fort Collins, Boulder, Breckenridge, Highlands Ranch, Parker, Aurora, Aspen, or ski resorts, Broomfield or any other town, there are many modes of transportation available to you. You can hire a taxi service for yourself from DIA airport which would take you to your choice of destination. However, most vacationers, especially those new to the area, are anxious about transportation, and taking the taxi is not their ideal first choice. In that case, you can always hop on Denver shuttles which leave from the airport to various destinations at regular hours.
Shuttles are a convenient and enjoyable ride especially if you are traveling with friends or family. The best thing about taking a shuttle is that they are reliable; you are traveling with other people which can be a great moral support for those new to the area and the fact that they are strictly scheduled. Another excellent mode of transportation available to vacationers and tourists is hiring a luxury town car, sedan or limousine. Limousines are the epitome of luxury, opulence and style, and would give you an all-in-one package for your vacation transportation.
When you are spending your vacations at the Highlands Ranch these modes of transportation are readily available to you. Highlands Ranch and Denver car services would cater to your each and every requirement, would fulfill all your demands to your satisfaction, and provide you with transportation from Denver airport to Highlands Ranch. Car Services are offered by many Denver and Highlands Ranch based car businesses which provide transportation between the two cities on a daily basis as well as transportation to and from Denver airport DIA to Highlands Ranch. We, at Denver Luxury Car Service, offer you one of the best transportation services from Denver airport and city to Highlands Ranch available in the area. The possibilities and choices at Denver Luxury Car Service, when it comes to transportation and Highlands Ranch Car Services, are numerous. It does not matter where you stay, your Denver Luxury Car Service transportation would be ready to take you to Highlands Ranch at any time of the day. Denver Luxury Car Services include taxicabs, town cars, sedans, vans and limousines which provide transportation from Denver city as well as Denver airport to Highlands Ranch. Each mode of transportation has wide-ranging makes, models and types for you to choose from to your satisfaction.