Home / Colorado / Aspen Shuttle, Taxi & Limo To/From Denver Airport
Aspen Shuttle, Taxi & Limo To/From Denver Airport
Taxi, Airport Shuttle, Limo, SUV, Luxury Sedan
Denver Airport Transportation Services To/From Aspen
| Location | | | |
| --- | --- | --- | --- |
| Denver Airport | Boulder | From $105 | From $125 |
| Denver Airport | Arvada | From $90 | From $95 |
| Denver Airport | Broomfield | From $95 | From $75 |
| Denver Airport | Colorado Springs | From $150 | From $189 |
| Denver Airport | Castle Rock | From $85 | From $119 |
| Denver Airport | Castle Pines | From $80 | From $95 |
| Denver Airport | DTC | From $65 | From $85 |
| Denver Airport | Downtown Denver | From $65 | From $85 |
| Denver Airport | Englewood | From $65 | From $95 |
| Denver Airport | Golden | From $75 | From $115 |
| Denver Airport | Cherry Creek | From $65 | From $85 |
| Denver Airport | Littleton | From $85 | From $115 |
| Denver Airport | Greeley | From $119 | From $169 |
| Denver Airport | Greenwood Village | From $65 | From $95 |
| Denver Airport | Highlands Ranch | From $85 | From $95 |
| Denver Airport | Inverness | From $70 | From $95 |
| Denver Airport | Ken Caryl | From $95 | From $105 |
| Denver Airport | Lakewood | From $70 | From $95 |
| Denver Airport | Longmont | From $99 | From $125 |
| Denver Airport | Louisville | From $85 | From $135 |
| Denver Airport | Lafayette | From $85 | From $135 |
| Denver Airport | Parker | From $75 | From $95 |
| Denver Airport | Westminister | From $75 | From $95 |
| Denver Airport | Lonetree | From $75 | From $95 |
| Denver Airport | Superior | From $85 | From $115 |
| Location | | | |
| --- | --- | --- | --- |
| Denver Airport | Aspen | From $595 | From $649 |
| Denver Airport | Breckenridge | From $349 | From $369 |
| Denver Airport | Vail | From $359 | From $379 |
| Denver Airport | Copper Mountain | From $339 | From $349 |
| Denver Airport | Evergreen | From $129 | From $149 |
| Denver Airport | Granby | From $329 | From $365 |
| Denver Airport | Keystone | From $310 | From $359 |
| Denver Airport | Steamboat Springs | From $539 | From $595 |
| Denver Airport | Winter Park | From $310 | From $339 |
| Denver Airport | Beaver Creek | From $369 | From $429 |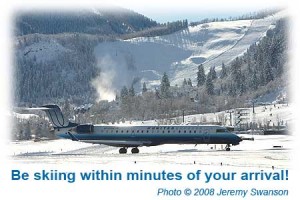 Valued for its scenic beauty, city of Aspen in 
Pitkin County
, Colorado is the best place as a vacation destination. Be it summer, autumn or winter;
Aspen
has all the fun and excitement that will keep you stimulating and charged throughout the time that you will spend there. Having four ski areas spread over four mountains; Aspen houses the Ajax, Buttermilk, Aspen Highlands and Snowmass. If you want to spend your vacation skiing down the mountains, then visit
Aspen
in winter to have an enthralled time. During the summer enjoy the festivities in
Aspen
with the Aspen Music Festival, Aspen Film fest and the Dance Aspen Festival. The autumns in
Aspen
will give you a wonderful time. With the terrific fall colors and fresh morning air, you will have a refreshing experience. A visit to the breathtaking Maroon Mountains with the Maroon Lake at its base will be an enchanting experience that surely will leave you spellbound. The best way to reach this beautiful heaven is by flying to
Denver Airport
and then travelling by road to
Aspen
. Located approximately 162 miles from
Denver Airport
, this road voyage takes about 4.5 hours. You can easily reach
Aspen
through the
transportation available from Denver Airport
to
Aspen
. The transport is provided by many big and small companies sprouting in the area. To have a wonderful experience of travelling that will make your journey great , hire
007 Airport Limousine Denver
. Among all the companies providing transport from
Denver Airport
to
Aspen
,
007 Airport Limousine Denver
provides you with the best services. Giving a wide range of automobiles to choose from,
007 Airport Limousine Denver
offers you
DIA transportation
,
DIA shuttles, and DIA limousines
to make your journey to
Aspen
. What makes
007 Airport Limousine Denver
different from all the other transport providers is the quality of service and commitment to our customer. We at
007 Airport Limousine Denver
are available round the clock to serve you according to your requirements. Our cab service is available to you at the airport which you can book on-the-spot to travel to
Aspen
. Our
DIA
shuttle service provides you ride 
to
Aspen
at a low fare which will be a good head start for your journey. DIA limousines will make your trip a grand one driven by skilled chauffeurs. Our cars are spic and span and up-to-date with amazing interiors. A ride to
Aspen
in our automotive will make your 4.5 hour journey a comfy and exciting one. Enjoy the beautiful scenery of
Aspen
riding in
007 Airport Limousine Denver
automobiles.
ARTS & ENTERTAINMENT
THE INTERNATIONAL
ASPEN ART MUSEUM
performs exhibitions of superior quality shedding more light on contemporary art.
ASPEN CHAMBER RESORT ASSOCIATION
A great deal of data on dining, shopping, recreation and events in Aspen.
ASPEN FILMFEST
performs more than 100 fantastic artistic works, documentaries, and shorts, also welcomes many filmmakers and special guests of different nationalities
THE ASPEN INSTITUTE
contributes to the continuous development of an unaffiliated and ideological sense of analysis.
ASPEN MUSIC FESTIVAL & SCHOOL
provides details on schedules, tickets, venues and more. The first summer event in Aspen!
ASPEN SANTA
FE BALLET
makes its seventh season celebration!
ASPEN THEATRE
IN THE PARK
organizes the annual round of professional theatre company and school.
ASPEN
WRITERS FOUNDATION
offers encouraging programs that help writers in their craft and readers in their understanding of good literature.
HERITAGE ASPEN
represents the historical society of Aspen
JAZZ ASPEN
Some of the best jazz found anywhere in the world - Snowmass Village in June & August!
WHEELER OPERA HOUSE
Aspen's top performing arts center.
ASPEN EXPEDITIONS
Interested in the Backcountry! Enjoy climbing and skiing with Aspen's premier mountain guide service.
ASPEN SKIING COMPANY
the Aspen-Snowmass Web site with the information required to practice ski in Aspen.
CHRIS KLUG.COM
Chris's preparation for Olympic Snowboard Racer! Enjoy the Olympics in Aspen!
ASPEN CHAMBER RESORT ASSOCIATION
Aspen provides a list of different dining experiences with details.
Transportation Services to and from Aspen  Ski Resort -  303-523-5553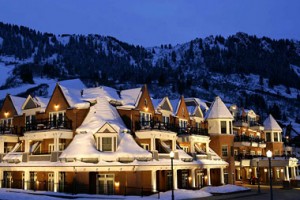 There is no denying it; Aspen, Colorado is one of the nation's most desirable vacation destinations, and not just in the winter. The skiing is amazing, the shopping and outdoor activities in the gorgeous spring, summer, and fall seasons are simply unmatched. There is only one downside to Aspen, which is that typically, you'll need to get there via
Denver International Airport
(DIA), and similarly, when your trip is over, you'll need to get back. That is where
007 Airport Limo Denver
comes in. We provide affordable and dependable transportation services from
DIA
to
Aspen
. We want to allow us to make the most of your Aspen vacation, which means taking the burden of transportation off of your shoulders.
007 Airport Limo Denver: Your Best Choice!
007 Airport Limo has been serving the shuttle and transportation needs of the people of Colorado for more than 16 years. Our dedication to providing industry leading customer service, and unmatched reliability and safety has afforded us that longevity. Our friendly drivers will always be courteous, safe, and professionally attired and we will act with integrity in everything that they do. We are completely committed to providing the best transportation services to and from Aspen  and throughout the wonderful state of Colorado.