Call us today at 

303-523-5553

 or book your ride online!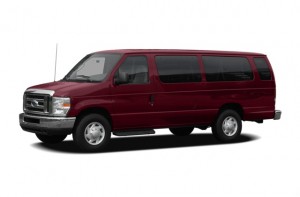 Planning a vacation? Why not visit Commerce City this time? Situated in Adams County in Colorado, USA, the Commerce City is a magnificent place to visit. Located 14 miles from Denver Airport, Commerce City is home to many stunning parks and trails and a visit to this city can be both recreational as well as educational. Outdoor activities in commerce town include swimming, fishing, mountain climbing, biking and enjoying the beauty bestowed to Commerce City by nature. The Sand Creek Regional Greenway and Commerce City Wetland Park are a treat to visit. With their swimming pools and saunas, the volleyball courts and the barbecue pits, you will definitely have a fun time enjoying in these parks.
Another place that is a must-visit when you are in Commerce City is the Barr Lake State Park. Excitement and fun-filled activities like fishing, boating, swimming, and cycling will keep you busy here. Also if you are into hiking and horseback riding, then you will have ample opportunity to do these activities here in Barr Lake State Park.  The park also boasts of its large variety of wildlife that the park houses. It is estimated that approximately 350 species of birds have been spotted in this park. Apart from this, many species of fish also are inhabitants of the lake itself. So, if you want to have a nice time being close to nature, then do visit this park in Commerce City.
Once you have landed in Denver International Airport you should look for  Dia Transportation in order to reach Commerce City you can either hire a taxi, bus, shuttle or a Town car. The most opted automotive is shuttle from Denver Airport to Commerce City. The shuttles from Denver Airport to Commerce City are provided by many transport service companies that are working in the area. Denver Luxury Car Service is a major name in the transport service business and its services are the most wanted one when required. Denver Luxury Car Service provides cars, cabs, luxury vehicles and shuttles from Denver Airport to Commerce City and vice versa. Apart from that, we also provide you inter-town as well as intra-town services. The shuttles from Denver Airport to Commerce City are the most opted mode of transportation. The main reason is that shuttles are not too much strain on the pocket. Another reason is that the distance between the airport and the city being only 14 miles, people prefer to travel to Commerce City by shuttle. Denver Airport shuttle to Commerce City are available after regular intervals at the airport. Denver Luxury Car Service's shuttles can also be chartered and will be available at your service whenever you need them.
Apart from shuttles from Denver Airport to Commerce City, Denver  Car Service also offers you its DIA cabs and DIA limousines. Our cabs are driven by skilled drivers who are very cooperative and being local, are also very good guides and will give you an insight of the happenings in the city. Our DIA limousine service is the best limousine service in town. It is due to our professional excellence that we are serving you for the past 14 years and will continue to do so, as we give foremost preference to our clients and their need.