Call us today at 

303-523-5553

 or book your ride online!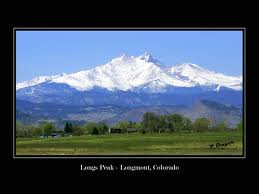 The city of Longmont  Colorado is located 31 miles from Denver, and is a Home Rule Municipality in the counties of Boulder and Weld. Longmont has been nominated as one of the Top 100 Best Places to Live in the US, and is a small livable town with plenty of job and business opportunities along with a safe neighborhood and quality educatio
In Longmont, over 1500 acres of parks and open spaces are maintained by the City of Longmont, and hence it is a great place for outdoor activities with approximately 300 sunny days every year. Some of the city attractions are Union Reservoir, Roger's Grove, Sandstone Ranch, Callahan House, Longmont Museum and Cultural Center and Longmont Recreational Facilities. Several annual events are celebrated regularly with the entire town's enthusiastic participation including events like 4th of July Fireworks, Concerts, Halloween Parade and Longmont Triathlon among others. Sitting at the base of the Rocky Mountains, Longmont has easy access to over 29 skiing resorts.
Transportation from Denver Airport to Longmont is easily available at the airport. The driving distance between Longmont and DIA  is approximately 31 miles. Transportation from Denver Airport to Longmont is varied and provided by many car companies and rentals with their booking sites located at the airport for the tourists benefit. Your transportation from Denver airport to Longmont can be a taxicab, a shuttle or a van as well as one of the many luxury transportation options available. Luxury ride from Denver airport to Longmont include stretch limousines, Lincoln Town cars , luxury sedans, Hummer and many more  vintage models as well as numerous other  makes of cars .
One of the best names to call for  Denver airport to Longmont when you arrive here is the Denver  Car Service. With fourteen years of being the prime car service in the transportation industry, Denver Luxury Car Service has expanded its services to over thirty cities and towns around Denver, including Longmont. We provide all sorts of transportation services from the Denver Airport to Longmont including DIA limousines, Denver taxis and shuttles and Denver town cars. Our vehicles are routinely maintained for excellent services when on the road and our drivers are among the most experienced and skilled drivers in the transportation industry.
Denver Luxury Car Service is by far the most exceptional car service with its quality services and great packages. We offer you the ultimate traveling experience that you are not likely to forget with the best luxury transportation, and the most skilled chauffeurs which would be ready to fulfill all your Denver Airport transportation requirements at all hours of the day throughout the year. Our chauffeurs, drivers and staff, apart from being trained in their duties, are also skilled when it comes to customer relations and dealings.  One of our best services includes availability even at the busiest times of the year like national holidays, Christmas, Thanksgiving among others. With Denver Luxury Car Service you would get excellent customer care and interest to meet all your traveling requirements.