So you just landed in Denver and need a ride to Golden, Colorado . Or maybe you need to get to the Denver airport (DIA) from your home in Brighton. You don't have to put up with often questionable customer service and cleanliness offered by Yellow Cab. The dedicated transportation professionals at 007 Airport Limo will always be on time, they will always be safe, and they will always pick you up in a clean town car or SUV.  And to top it off, they'll have a cold bottle of water waiting for you. Call 007 and see for yourself what makes us the most trusted airport transportation service in Denver-metro area.
What'll it cost?
The ride to Golden from Denver International Airport, and to the airport from Golden, takes roughly 45 minutes (highly dependent on traffic) and you will pay a flat fee of between $75 & $90 (not including gratuity).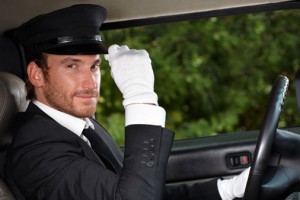 A process designed for reliability
We understand how critical safety and time efficiency is for our customers. Our process allows us to achieve this result time after time, customer after customer. Of course, we are only human; if we ever fail to live up to our end of the deal, we are committed to doing whatever it takes to make it right.
Our booking process involves gathering the most pertinent information; your name, phone number, airline, and flight number. Once we have this information we are able to include technology in our process to ensure that we are never late for a pick up, and can easily reach you with the precise details of your ride.
Book your ride today
You can schedule your ride to or from Golden today by making a reservation online. If you prefer, simply give one of our friendly staff members a call at 303-523-5553. Rather contact us online? Shoot us an email at 007limos@gmail.com or tweet to us @007airportimo.
**Additional charges apply for the use of E-470 = $8.00. /8$.
Extra charge may apply between the hours of 11 PM and 5AM
*Cancellation must be made 24 hours prior to pickup time or cancellation fees (full charge) will be assessed.
…..
ALL PRICES ARE SUBJECT TO 20% GRATUITY TO THE DRIVER.