Home / Colorado / Parker Limo & Car Service To/From Denver Airport
Parker Limo & Car Service To/From Denver Airport
Taxi, Airport Shuttle, Limo, SUV, Luxury Sedan
Denver Airport Transportation Services To/From Parker
| Location | | | |
| --- | --- | --- | --- |
| Denver Airport | Boulder | From $105 | From $125 |
| Denver Airport | Arvada | From $90 | From $95 |
| Denver Airport | Broomfield | From $95 | From $75 |
| Denver Airport | Colorado Springs | From $150 | From $189 |
| Denver Airport | Castle Rock | From $85 | From $119 |
| Denver Airport | Castle Pines | From $80 | From $95 |
| Denver Airport | DTC | From $65 | From $85 |
| Denver Airport | Downtown Denver | From $65 | From $85 |
| Denver Airport | Englewood | From $65 | From $95 |
| Denver Airport | Golden | From $75 | From $115 |
| Denver Airport | Cherry Creek | From $65 | From $85 |
| Denver Airport | Littleton | From $85 | From $115 |
| Denver Airport | Greeley | From $119 | From $169 |
| Denver Airport | Greenwood Village | From $65 | From $95 |
| Denver Airport | Highlands Ranch | From $85 | From $95 |
| Denver Airport | Inverness | From $70 | From $95 |
| Denver Airport | Ken Caryl | From $95 | From $105 |
| Denver Airport | Lakewood | From $70 | From $95 |
| Denver Airport | Longmont | From $99 | From $125 |
| Denver Airport | Louisville | From $85 | From $135 |
| Denver Airport | Lafayette | From $85 | From $135 |
| Denver Airport | Parker | From $75 | From $95 |
| Denver Airport | Westminister | From $75 | From $95 |
| Denver Airport | Lonetree | From $75 | From $95 |
| Denver Airport | Superior | From $85 | From $115 |
| Location | | | |
| --- | --- | --- | --- |
| Denver Airport | Aspen | From $595 | From $649 |
| Denver Airport | Breckenridge | From $349 | From $369 |
| Denver Airport | Vail | From $359 | From $379 |
| Denver Airport | Copper Mountain | From $339 | From $349 |
| Denver Airport | Evergreen | From $129 | From $149 |
| Denver Airport | Granby | From $329 | From $365 |
| Denver Airport | Keystone | From $310 | From $359 |
| Denver Airport | Steamboat Springs | From $539 | From $595 |
| Denver Airport | Winter Park | From $310 | From $339 |
| Denver Airport | Beaver Creek | From $369 | From $429 |
Call us today at 

303-523-5553

 or book your ride online!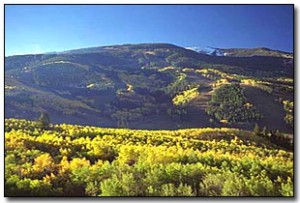 Situated in 1864 the Town of
Parker
is located approximately twenty miles southeast of Denver,
Colorado. Parker
is a strong community with many annual events held regularly which contributes towards the lively and energetic town spirit. With a colorful history,
Parker
is known for its historic and unique Western-Victorian downtown area where tourists can be seen admiring the architectural history. Parker has a variety of activities to take on during the vacation seasons as well as throughout the year for residents and tourists alike. Most of these are packaged at very reasonable costs to have everyone participate to their fullest.
Parker
has around 250 acres of parkland and around 900 acres of open space which are beautifully laid out and planned to organize them while keeping their natural touch intact. There are beautiful and scenic routes for walking, biking, trekking, hiking and jogging including Baldwin Gulch trail, Cherry Creek trail and Sulphur Gulch trail. Parks like O'Brien Park, Salisbury Equestrian Park and McCabe Meadows among others provide striking outdoors for those looking to spend the day out with friends or family. There are many lodging options available for tourists like at the Holiday Inn, Hampton Inn and Suites, Super 8 Parker and Littleluck Homestead etc. At a distance of about thirty miles from
Denver International Airport (DIA)
, Parker is serviced by many transportation and car services like cabs, buses,
town cars
and shuttles from Denver airport to Parker, from
Parker to DIA
, from other towns and cities to Parker and vice versa. Cabs and town cars can be hired from the airport if you are arriving in Denver or Parker on a vacation and can also be booked in advance via the phone or internet. Shuttles leave from Denver airport to Parker, Denver as well as other towns at regular intervals throughout the day. An impressive number of transportation providing businesses have been established all over Denver and other cities which are dedicated to providing car services to residents and tourists. One of the most well recognized names in the transportation industry is of Denver Luxury Car Service which is the premier Denver Car Service providing limousines, town cars, other luxury transportation as well as taxis, buses, shuttles and vans. When you are planning a family vacation to Parker there are many transportation options that you can avail. You can hire a luxury limousine to be the ride of your vacation or you can load your family and luggage in a stuffed taxi and make your way to Parker being uncomfortable. Shuttles normally seat around six to twelve people and when you are traveling with family, then taking the shuttle from Denver airport to Parker can be the ideal transportation facility for you. Shuttles have a lot of pros like chartered shuttles can be your exclusive ride throughout your trip besides providing transportation from Denver airport to Parker. Shuttles have a lot of storage space and you can store as much luggage as you want. At Denver Luxury Car Service, our shuttles are just as good as our luxury transportation. Your choice of mode of transportation can be different (you can take a limousine or a shuttle from Denver airport to Parker) but at Denver Luxury Car Service we make sure that the standard and quality of services provided, regardless of whether you are hiring a limousine or a
shuttle from Denver airport to Parker
, is maintained equivalent. Being a well-established name, Denver Luxury Car Service has acquired an exclusive clientele list over the years because of our dedicated and state-of-the-art car services. Our vehicles are upgraded with the lasts technology in road gadgets like GPS navigation systems, effective heating and cooling systems, satellite telephones and Wi-Fi for luxury transportation, surround sound audio and video players. Our drivers and chauffeurs are best at what they do- driving. The reason why Denver Luxury Car Service is the premier car service in Denver and around thirty other cities is our professionalism; need to meet details and dedication to our cutomers.
Make A Quick Reservation
If you do not see your destination, call us and we'll be happy to give you a quote! Save when you book round-trip Contact us to find out how!
Quick Reservation