airport shuttle Archives - 007 Airport Limo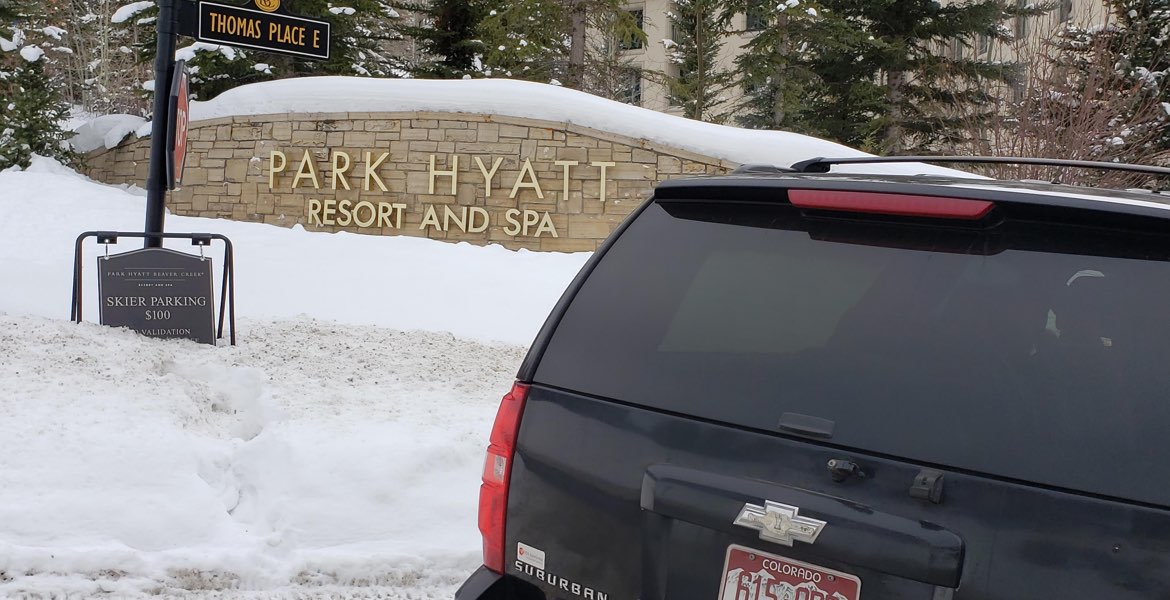 Beaver Creek to Denver Airport transportation
Beaver Creek Park Hyatt transportation to and from Denver International Airport (DIA). Ride to Denver Airport in one of our limos, sedans, black cars, or SUVs. We provide a safe and reliable ride for business and leisure travelers in Denver Metro Area 24 hours a day. Our vehicles are licensed by the Colorado P.U.C. and fully insured. Reserve Today.
DIA Transportation at its best
For the best transportation services with a wide selection of vehicles to choose from, there is no need to look further ahead than Denver International Airport Transportation. (DIA). The leading service when it comes to offering luxury and the first class Denver Co transportation, we are committed to providing excellence in quality, customer service […]
Shuttles from Denver Airport to Littleton
Call us today at 303-523-5553 or book your ride online! Located at just twenty five miles from the Denver International Airport is the town of Littleton, Colorado contained in the Jefferson, Douglas and Arapahoe counties. Littleton's claim to fame is the variety of what it has to offer to vacationers and tourists. When we are planning a vacation we […]
Denver Airport Shuttle – Speed, safety and superior shuttle services.
Denver Airport Shuttle – Speed, safety and superior shuttle services. When you touch down at the Denver International Airport, the last thing you want to do is to waste your time looking for some kind of transport to get into the city. Well, with the efficient and speedy services, theDenver airport shuttle is the only […]
Denver to Breckenridge : Shuttle service
If you are looking for a shuttle to Breckenridge, look no further. 007 Denver Limousine transportation is a local company that provides affordable, private shuttles to Breckenridge for individuals who are travelling in Colorado & to the Rocky Mountains. At 007  Denver airport Limousine and transportation, they offer door-to-door ground transport to customers who need […]
DIA : Denver International Airport
Denver International Airport was established in 1988 by a group of people from the office of governor pennea and decided to build the Airport in the middle of nowhere at the time ,the city was growing rapidly and no way to add any more runways at Stapleton Airport to expand for any more international business. […]
Denver Airport Shuttle : Denver Airport Transportation
Denver Airport Transportation is the best Denver transportation company in Denver Colorado that specializes in ground transportation. At Denver Transportation Airport, we provide shuttle services for people who are traveling to Denver, Colorado. When people choose to utilize the services of our company 007 airport limo denver, they will be provided with rides in shuttles […]
Denver shuttle Service 303 523 5553
Denver limousines are safer than Denver taxis, they can cross the city center crowded streets dropping you off from or to Denver airport without facing any danger or difficulty. Recently, business travellers often prefer to use Denver transportation services. Denver is surely full of wonderful sights that attracts all generations. A lot of people prefer […]
Big demand for Limousine services To DIA
Airport Limousine Denver Co takes your ground transportation needs very seriously, we provide Denver airport transportation and Denver shuttle services. We are safe, reliable, and responsive to the needs of every client.
Denver Shuttle Services to Denver airport
Denver Airport is About 25 Miles from Downtown Denver .Making sure that the ride you are taking is comfortable for the ride, Recently business travelers often prefer to use Denver shuttle services to Denver airport. Denver is surely full of wonderful sights that attracts all generations. Many people prefer to spend their vacation […]