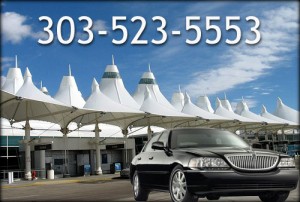 For the best transportation services with a wide selection of vehicles to choose from, there is no need to look further ahead than Denver International Airport Transportation. (DIA). The leading service when it comes to offering luxury and the first class Denver Co transportation, we are committed to providing excellence in quality, customer service and adding a superior worth to your traveling experience.
No one likes traveling long distances on business trips or office related work. Travel can be tiring, not to mention monotonous and dulling. However, to ensure that you are not a victim to a dull traveling experience, we bring you the widest collection of luxury transportation including corporate limousines and other lavish town cars. Available for hiring at the drop of a call, our meticulous service would fix you with the vehicle of your choice and comfort. That way, you can add a little luxury and comfort to your travel and it does not have to be a dulling experience, rather a truly enjoyable one.
DIA Transportation also entails Denver Taxi and Denver Shuttle Services. Taxi cabs or shuttles from the Denver International Airport to Denver city or any of the surrounding towns and cities are readily available. Shuttles leave at intervals from the airport as well as from within the Denver city to various towns and cities.
The Denver shuttles are a truly great experience because of their comfortable and tidy interiors, skilled drivers, a smooth ride and great rates. Denver taxi service is unlike any other taxi service that you would have availed in your prior traveling experiences. Our taxis are well-maintained and subjected to a regular and mandatory mechanical inspection. Similarly, the drivers are trained to handle all types of traffic and being from the area, know of the local tourist attractions as well as the best routes to get you to your destination.
All our drivers at Denver International Airport Transportation undergo through a strict selection process whereby their papers, license, previous records and references are verified. Their driving skills are continuously being supervised by holding various tests and exercises from time to time. They are also kept updated on traffic and road protocol. Apart from being great drivers, they are also extremely reliable and would make you feel at comfort and in safe hands.
You can make a booking with us at DIA car service by dropping a call. Online booking is also available with the most simplified booking procedures to make it all the more simpler and less time consuming because customer satisfaction comes first.