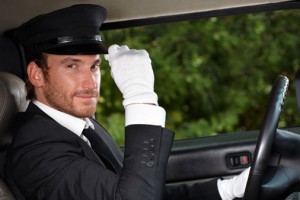 Weddings and limousines go hand in hand. No wedding is complete without a glossy, sleek limousine, out of which the prettiest bride steps out. All brides and grooms love to have this grand car as part of their wedding celebration. This majestic vehicle adds that 'special' sparkle to the wedding of a couple.
It is a very special day for them, and everyone wants their wedding to be the most superb affair in their lives, which would leave everyone mesmerized. Everything is made sure to be perfect; from the wedding gown and tuxedo to the shoes, from the lunch menu to the wedding cake, from the flowers to the cutlery; everything has to be perfect to make this day the best day of their lives.
Limousines are the most special ingredient of weddings. The most preferred color being white and soft pink at other times; these vehicles are used as the mode of transportation for the bride, groom and their family and friends. White is the most opted color for wedding limousines as it not only goes with the purity and sanctity of the institution of marriage, but it also gives a decent and sophisticated aura to the whole celebration.
The town cars are specialty of limousine rental companies. They have a special fleet of wedding limos that usually include stretch limos or hummer limos as they can accommodate a large number of people. They are decorated beautifully from the inside and have a portion very similar to a powder room, so that the bride can fix up herself if required. There is also a mini bar in the wedding limos for any pre-wedding celebration. The seats are placed in a manner in which everyone can sit with ease and comfort, without spoiling their dresses.
Once the limo is at the venue, the chauffeur opens the door for the bride and rolls out a red carpet for her, so that she may truly feel like a princess on her big day. After the wedding bells, vows and celebrations, the limo is again all set to take the couple to their honeymoon destination or the Denver airport. What is very special about this return trip is, that an extremely sweet "just married" hangs at the back of the limo, letting the whole world know that it was your big day. Have the best time of your life in a wedding limo and have drinks from the mini bar while celebrating and cherishing this special time. When booking a wedding limo, be sure to check for the multiple packages that are offered by limo rental companies for transportation They include very attractive offers that you would definitely not want to miss.