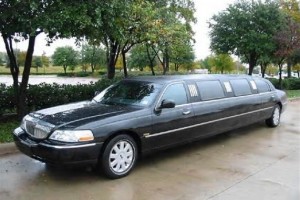 Your big night has finally come! You've ensured every last detail is perfect so your night will go without a hitch. All of your guests have RSVP'd, you've stewed over and chosen the perfect outfit, you've paid and reserved the limo, and you're ready to enjoy your evening. As all of your friends begin to arrive, you pose for the pictures and smile! You begin piling into the limo and that's when you notice the horror…
Your party of 20 most definitely doesn't fit as comfortably as you had originally hoped in the 20 person limousine you booked. Nonetheless, nothing a few cold beverages can't fix, right? But wait! There's NO ICE! You went and rented a limo and there is no ice? Now this has completely made a 180 on your night. But just when you think your night couldn't get possibly any worse, your limo driver rolls down the partition and asks you for directions for your itinerary. Your night is going down hill — fast. You can only wonder to yourself: What could I have done different to change this?
Limousine Tips and Tricks
#1. Book the appropriate vehicle.
Prior to your event, your limo operator will prepare and ensure your vehicle is ready for your type of party. For example, a wedding party limo will be much different than say a prom party limo. These are two completely different experiences and both have different demands and needs of your limo service provider. Therefore, it is extremely important to help them make your event memorable by reserving the right type of limo.
#2. Your party size.
Be aware of the size of your party when reserving your vehicle:
Before reserving and paying for your limo, make sure that the vehicle is appropriate for your party and the passengers. Just because it states your limo is legally allowed to carry 10 passengers, doesn't necessarily mean it should. 10 teenage passengers may fit perfectly for their prom, but 10 6 foot adults may not fit quite as comfortably. When in doubt, don't be afraid to book the next size up.
#3. Questions? Ask!
When reserving a limo, the operator is always more than willing to make your experience as memorable as possible, so if you need anything don't be afraid to ask! Whether it be ice, flowers, balloons, the red carpet, or more, all of these things and more may be available but you simply need to ask. Your limo provider is more than willing to meet or exceed your expectations but will need these requests.
Contact 007 Airport Limo Denver
Are you in need of a memorable night? Do you want a limo to help make that experience one of a kind? Look no further! Here at 007 Airport Limo Denver, we are committed to giving you the best experience possible. For more information, contact us here today!