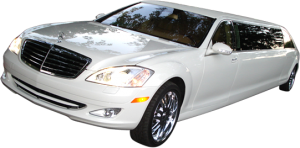 The first thing that think of when thinking about limousines are celebrities! The second thing is Expensive! We are not all celebrities or big-shot tycoons that we can afford a fleet of limousine at our service at all times. Not everyone can afford to travel in style and luxury in a limousine. However, everybody still wants to own one. DIA Limousine Service caters to that desire of every person by bringing to you the most luxurious limousines at the most affordable rates. We can give you the opportunity to feel like a celebrity, to feel special and to make a grand entrance and leave a lasting impression on everyone. We have it all and we have it all for you!
Who says that you have to have a six figure salary to be able to travel in style. If you want a limousine to pick you up from the airport then you should be able to have your wish. And that is exactly what Denver Airport Limousine Service does. We make your wishes come true by bringing the vehicle that you desire to you at rates you wouldn't have thought possible. Arriving to a corporate event or meeting in a Lincoln limo will leave a lasting impression on your colleagues. Your limousine will become your own personal style statement.
Great Rides and Great Chauffeurs!
Your driver will be a polite and courteous person who will make the travel more comfortable for you. Our drivers are trained as to how to deal with customers. They are well-trained and adhere to traveler's time tables, paying heed to their requirements and needs. Our reliable, dutiful and trustworthy drivers and chauffeurs will make you feel safe and comfortable.
It could not get any cleaner than this!
Your limousine from 007 Airport Limousine Denver will be a dazzling show when it comes to pick you up at the airport, your house or the hotel. The gleaming exterior will give you that special feeling that is associated with limousine the world over. The interior of our limousines is plush, lavish and clean to the minutest details to ensure you perfection during your travel. Thoroughly cleaned by professional cleaners you do not have to worry about odor indoors, sticky or grimy seats, windows and floors.
Purse Strings? Stretch them not!
DIA Limousine Service gives you amazing deals, packages and discounts that you can avail. If you do the math right then hiring a limousine can be very affordable. We also give you the best and most affordable rates in the area and especially if you are sharing the ride with friends and splitting the cost than a limousine will cost you virtually nothing.