Why should you hire Transportation to Breckenridge ski?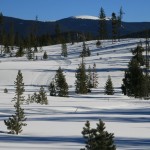 Skiing season in Breckenridge Colorado is the best time of the year when the area is thronged with tourists who want to have some epic and different experience in their life which is full of adventure and excitement. Hordes of tourists visit the astounding Breckenridge for skiing as it is one of the most alluring ski resorts in Colorado.
The Transporation companies are having their Christmas on this packed season but at times people make the mistake of traveling to the Breckenridge ski resort themselves which is quite a dangerous thing to do. There are many reasons behind it. First and foremost you are new to the place and despite having a map with yourself; you may end up lost on the curvy roads that take you to Breckenridge. You definitely do not want to spoil your vacations by getting frustrated on losing your way and shouting at the people travelling with you. A driver knows the way perfectly and would take you to the area without a hitch.
Another dangerous factor that you might encounter when driving without a driver is that the roads in skiing season are very slippery due to snow and ice. It is not possible to drive on those roads on your own as driving on a slippery road is an art and not everyone can do it. Controlling the vehicle and keeping it on the track is not possible for us everyday drivers. There are special drivers for this kind of driving who knows how to keep the grip on the car and at what speed should be the motor driven. Due to heavy snowfall and ice accumulation, the roads become very slippery and the tires may slip leading to horrifying accidents. You do not want to take a risk like that for you or your loved ones. Safety always comes first. Just for the sake of adventure or saving some bucks, do not put you lives at stake. Instead opt for professional drivers who can take you to the ski resorts in perfectly safe manner.
It is also suggested that along with the driver, you even hire the car, as on those slippery roads you need a car that is strong and powerful. A normal car might slip too much which might lead to an accident. The Denver Airport transportation to Breckenridge companies have special cars ,SUV's, ans shuttles that can cope up well with the snowy roads and curvy ways. Opt for them and have a safe and secure Breckenridge ski vacation.