Transportation to Denver Broncos Invesco|sport authority Field Football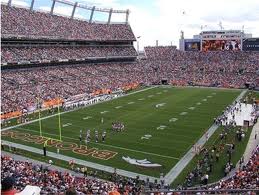 Invesco feild in Denver Colorado is home to many shows and sporting events which includes Denver Broncos Football . Attending these events and Broncos football games is always fun. Getting to and from Invesco Field is whole another story. From parking costs to traffic and more, getting to Invesco Field can be a bit of an problem.
007 airport  limo Denver offers limousine, shuttle, and Denver taxi service's to and from Invesco Field at Mile High. Our limos can take you to and from Denver Broncos football games and more. We offer affordable pricing to get you to and from Invesco Field.
We will take you to the invesco feild at a speacial price. just call us at 303 523 5553 or visit or website : Denver airport limousine