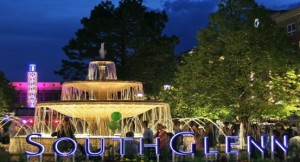 When one goes on vacation, shopping is a must activity that everyone lunges into, whether its men or women. A little of this and a little of that, gifts for your loved ones and souvenirs are bought whenever we go for vacations. When you are on your vacation to Denver, you would come across multiple shopping malls and areas where you can browse and shop for stuff that attracts and appeals you. Here we are giving you a list of the top 5 places to go shopping while you are enjoying your stay in Denver.
The Streets of SouthGlenn is a shopping area that will cancel out your general idea of a mall that makes you think of an area thronging with branded stuff. In this area, you will find the local items stocked in amazing shops and are so attracting that you would definitely feel like browsing the whole area. It is one of the best places to go for shopping in Denver as it not only has appealing items, but is very economical as well.
Andrisen Morton Co. is the best place to shop for men's wear. Denver's own creation, they stock the best men's wear that can easily compete with any expensive European brand. What can be better than owning a superb jacket at a quarter of a price and saving huge bucks? Go to this store and attire the man in you in the best!
Common Era is another place where you can find items that will blow your mind as they are so economical yet so trendy and chic that you would feel like buying the whole store. Another local brand, you can find everything here; from jeans to a chic pair of earrings. It's the best place to shop for trendy wear in a limited budget.
Larimer Square is the best place in Denver Downtown to start your shopping spree from. You can buy any and everything from here that you might be having in mind. From baby's clothes to pet's shower to wine glasses to a decoration for your lounge. Have the time of your life browsing the unlimited items and shop till you drop.
Denver is all about skiing and no one gives you the best skiing gear other than the Eskimo Shop. Get the skis, boards and other gear of your choice from this place at a highly affordable rate and make you skiing fun double.
For having a look at more informative articles, please have a look at Denver Airport Car Service. Or if you would like to hire car service in Denver, call now at 303-523-5553