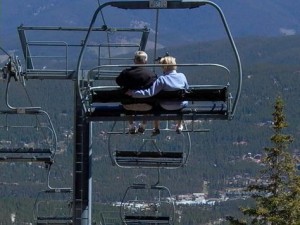 Denver International Airport is the hub of tourists from all over United States as well as other parts of the world. Throughout the day, flights carrying hordes of passengers land and give these tourists the access to have the time of their life in the adventurous and fun-filled resorts in Denver as well as the adjoining areas as well. The transportation service to Denver as well as the neighboring cities and towns is available to the tourists by a large number of companies who deal in transportation business. If you want a classy and comfy ride then make 007 transportation your choice.
Denver is the center point from where you can go to exotic skiing resorts in Colorado. Be it Aspen, Vail, Frisco, Winter Park or Breckenridge; choose your favorite resort and give 007 transportation call. Our highly efficient and customer-friendly team will help you choose the best mode of transportation with the best packages that suit your need. Our transportation services include taxis, shuttles, cars and luxury automotives.
We provide transportation services to Breckenridge from DIA as well. This beautiful town is located 104 miles away from Denver international Airport in the Summit County. Housing the mighty Rocky Mountains, Breckenridge boasts of its being an exotic skiing resort which is visited by masses in winter as well as in summer. Winters in Breckenridge are all about skiing, snowboarding and snowmobiling. Experience the ultimate fun while skiing down the steep slopes of the Rocky Mountains. Have a thrilling experience in the snowmobiling tours and see the natural beauty of the city from the sky-kissing peaks. Summers are also a full-house in Breckenridge as there are tons of outdoor activities that are simply blasting. The Blue River is the most-wanted spot of Breckenridge in summer as you can enjoy fly fishing, swimming, canoeing and kayaking in this picturesque river. Have a nice picnic near the river and lie down while enjoying the sun, or play an exciting game of Frisbee with your family and friends. The downtown area is a hot spot for partying and eating good food. The clubs and discos are vibrant and leave you electrified. The restaurants and cafes serve scrumptious food that will make your mouth water and give you tongue a savory delight.
Whether you want to visit the Rocky Mountains or you want to go and party all night, 007 transportation will always be at your service. Apart fromDenver transportation to Breckenridge, in-town as well as intra-town service is also provided by us. Whether you choose our cabs, shuttles or limousines, the best transportation service will be provided to you; one like you have never experienced before.